From the TurfNetSports Newsroom:more news »»
While many dimensions in baseball are consistent from league to league and one field to another the same can't be said for some of the features put into place to safeguard the players.
Read story →
The Mobile Weed Manual is designed to help users choose herbicides for use in warm- and cool-season turfgrasses and a variety of ornamentals.
Read story →
The new stadium, which is to open in time for the 2016 season, will have a clear roof and will cost nearly $1 billion.
Read story →
Upcoming Webinars
Jun 11 2013 12:00 PM
Jeffrey Fowler, Penn State University:
Eight Steps to an Easy Field Facelift


Jeff Fowler of Penn State, an extension agent for several western Pennsylvania counties, will discuss eight practices that you can implement at you...

Jul 10 2013 12:00 PM
Kevin Fletcher, Ph.D., e-par USA:
The Sustainable Sports Facility: 10 Ways to Reduce Environmental Risk, Prevent Pollution Events, & Minimize Liability


Kevin Fletcher, Ph.D., of e-par USA discusses how to implement an Environmental Management System that results in a "plan, do, check, act"...
more webinars »»
Recent Topics in The Forum **
Bozich recognized for shift to liquids


posted May 07 2013 03:50 AM by Peter McCormick




"Chris Bozich of the University of the Pacific in Stockton, California, was featured by Growth Products as this month's winner of their Best Success..."

Natural grass vs. synthetic turf (literally)


posted May 02 2013 07:56 PM by John Reitman




"I didn't realize there was such a rift between the natural grass and synthetic turf sides of the industry. Please click hereto read about a petitio..."

Sports Technicians Shop


posted Apr 30 2013 07:29 PM by Hector Velazquez




"Wondering If there are any pics out there of the Mechanics Shop? What type of equipment do you have to maintain your fleet? I.E. Reel Grinde..."
**Members Only
Latest from the blogs...
PHIL SHARPLES: At Pitch Level
"It is during the spring that we assess the damage that occurred through the winter from the games played on the surface.  It is also a great time to grow grass to recover this wear and tear. It's a..."

Read more →
FRANK ROSSI: Frankly Speaking
"I had the great pleasure of spending a morning recently with Dan Shied and his staff at the University of Rochester. We spent the better part of three hours yacking about synthetic turf, sand-based fields and the "L" word-LIABILITY. "Wha..."

Read more →
Kyle Waters: Moving from Sports Turf into Operations Management (2:36)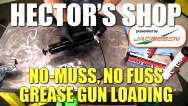 Hector's Shop: No Muss, No Fuss Grease Gun Loading (2:13)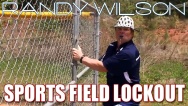 Randy Wilson: Sports Field Lockout (2:09)
Marketplace: For Sale
Sweeper-Vacuum:
2007 Redexim Verti-Top Synthetic Turf Groomer
, Zeeland, Michigan -
$5,100.00
more for sale »»
Job Board: Latest Listings
JOB LISTINGS ARE FREE TO ALL!
more jobs »»
Welcome New Members
alan siebert, city of peoria, peoria arizona
Jesse Driver, Mid-Atlantic Turf, Inc., Hebron, MD
Neil Cathey, Uintah Recreation District, Vernal, UT
Allison Moyer, Collegiate School, Richmond, VA
Ryan DeMay, City of Columbus/Berliner Sports Park, Columbus, Ohio
Kelly Bindert, Town of Hebron, Parks and Rec Dept, Hebron, CT
Richard Calarco, Town of Hebron, Parks & Rec, Hebron, CT
Darrold Hughes, Colorado College, Colorado Springs, CO
Mark Hillman, The College at Brockport, Brockport, NY 14420
David Pinsonneault, Lexington DPW, Lexington, MA
QUOTABLE:
"Never be afraid to ask a question, especially of yourself. Discovery is the mission of life..."


— Brian Kates